Murdock: aka Dots is a 5 year old Beagle. He is a super cool snuggle bug with that well known beagle bay. He gets along well with all the dogs he lives with and the cat too. He's good with kids and loves to play but he also enjoys his lazy time. He is neutered and his adoption fee is $300. If you would like to adopt Murdock please fill out an application at adoption.12/30/2019
Paul: known as Pibbies is a 5 year old Mountain Cur. He is a very high energy dog and has spent his time with a teenaged boy, so would do best in a home with children. He gets along great with all the dogs he lives with. He is smart and will listen to commands such as sit and go to bed. He is neutered and his adoption fee is $300. If you would like to adopt Pibbies please fill out an application at adoption. 12/30/2019
Charlie: Just look at this adorable face! Charlie is a neutered Great Pyrenees/Blue Tick hound mix who is looking for a -motivated. He knows simple commands and a few tricks. He does well with other dogs with proper introductions and has been living in a home with big and little dogs. Charlie takes medication twice a day for low thyroid, which costs about $14 for a months supply from would love a big backyard and a 6 foot or higher fence. He is located in Lebanon, OR. If you are interested in adopting Charlie, please fill out an adoption application.
12/30/2019
Kane: Saint Bernard Las Vegas, NV Adult Male Extra Large Tricolor (Brown, Black, & White) About Coat length Long House-trained Yes Health Vaccinations up to date, spayed / neutered. Good in a home with Other dogs. Adoption fee $200.00 Meet Kane Kane is a handsome 3 year old male rescued from the local shelter. He was not showing well at the shelter because of his intimidating bark. We are working on his meet-n-greet social skills! He enjoys his treats and loves attention and spending time hanging out with his peeps. Kane is a strong, big boy, so a home with large breed dog experience is best. 12/29/2019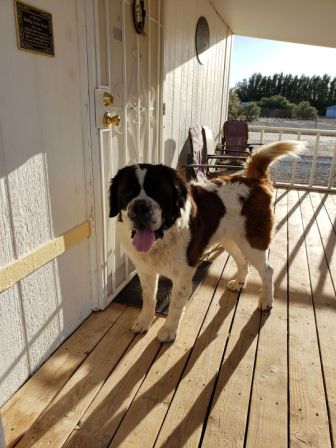 Atlas: is a 10 mo (DOB 11/25/2018) neutered male rough coat. This pup is learning some manners and will need a home with previous Saint Bernard pup experience. He is a very exuberant 98 pounds of perpetual motion.. and still growing. 12/29/2019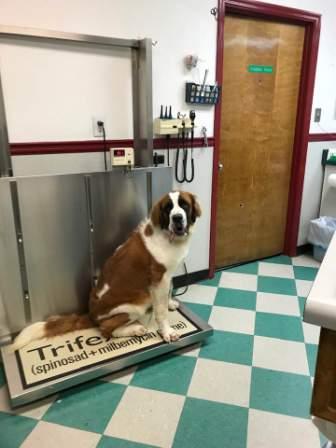 Allie: This sweet 18 month old landed herself in Rescue after a kind Samaritan who was supposed to be dog sitting her realize the horrible conditions she was living in. But Allie shows no residual from the horrible life she had. This girl is dog friendly loves everyone she meets, and housetrained. She will make a wonderful addition to any family. 12/29/2019
Ziva: and Zilla: are bonded sisters. We would love to find them a home together but it's not mandatory. These girls will be four years old this December. They were breeder dogs who's owner came down with a terminal sickness. He relinquished the dogs he had in his possession. These girls have acclimated to a house life well. They are still scared and timid at times so will require patiences and kindness to help them come out of their shells. They are good with other dogs, crate trained and working on house training. They truly love people but just don't know how to be the best saintly girls. Both sisters are smaller side 85-100 lbs each. Adoption fee is $400 each. They have been spayed , microchipped, vaccinated and started in preventatives. 12/29/2019
Sweet Josiah: (Jo-si Ah) is a 7 year old Amish breeder dog turned over to rescue. We have vaccinated, neutered and started him on preventatives. He is great with other dogs, cats. Loves everyone he meets and just wants a home of his own. He is truly an amazing boy for the life he has lived prior to Illinois Saint Bernard Rescue. Want JosIah to live as a forever part of your life? He currently weighs about 104 lbs and needs some groceries. 12/29/2019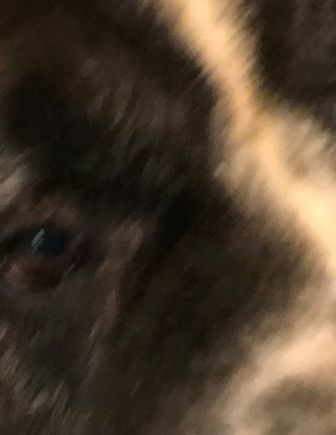 Clarice: just came in today 8/28/19. She was a stray who showed up at a dog friendly home. They look for her owner and contacted the local animal control but no one showed up to claim her. ISBR was asked to step up and take her and we did. She appears to be house trained and is working on her crate training. She is OK with other dogs but will lead a dog that is submissive or wants to play with her. She is UTD on vaccines and will be spayed in the next week. She isn't quite ready to go but will be after 9/28/19. 12/29/2019
Montana: is a 1 yo spayed female rough coat. She was turned into us when her owners divorced. 10/31/2019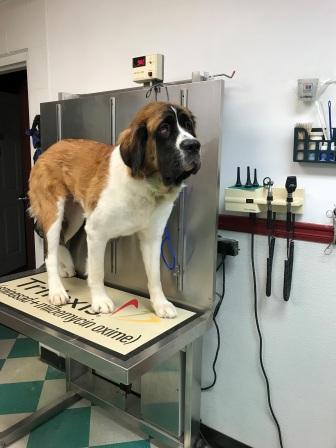 SUNNY: Sunny is a 6 ish year old Saint Bernard. He is an absolute sweetheart with people, but we do not recommend kids under 16. He is incredibly loving and sweet! He can be a resource guarder (food, water, treats, etc) and would do best as an only dog or with a dog and owner that will understand his cues. He does currently live with two other dogs, but will growl if they get too close to "his" stuff, but he seeks them out to cuddle and sleep, or play. Experienced giant breed owners only. Fenced yard required. All other animals in the home must be fixed. We adopt to within 12 hours of Boise, Idaho. 10/31/2019
Freckles:
Meet Freckles. Freckles is a great boy who has had a pretty rough year. His owner passed away and he found himself in a shelter. Freckles is sensitive and did not do well at the shelter, refused food and was stressed, so they asked us to take him into our program. Freckles is a 6 year old neutered male Saint/Great Pyrenees mix. We think that he would like to be the only dog in the home, but a large breed laid back female about his own age would probably work fine with him. We think the most important thing to know about Freckles is that he needs slow introductions with people and pets and not to be pushed into things he isn't ready for. He has been through a lot and likes to take things at his own pace. His foster dad thinks he is just awesome! Although he has done well with the kids he has met, we are looking for an adult only home for Freckles. Like most Pyrs, he is a bit territorial about his home and will let you know if there is anything breaching the compound. He barks a bit, but settles down once he knows you have acknowledged his warning of approaching squirrels. He has learned to use the doggy door at his foster home and is housebroken. He likes his toys, and sneaks them outside to play with when no one is looking. He likes walks and walks well on the leash. He definitely needs a fenced yard because he loves his outdoor time. Freckles is microchipped, utd on shots and neutered. He is currently fostered in Bend, OR. If you are interested in adopting Freckles please apply at
application.
10/31/2019